Em 2017, a Netflix fez uma faxina recorde em seu catálogo e cancelou sete séries. Neste ano, a limpeza foi quase em dobro. A gigante do streaming descontinuou 13 séries nos últimos 12 meses, um recorde em seus cinco anos de investida no mundo das produções roteirizadas. A degola não poupou atrações famosas, muito menos aquelas com pouca repercussão.
Duas séries evidenciam bem a exigência por audiência da Netflix. A comédia All About the Washingtons foi cancelada dois meses e oito dias depois da estreia. The Good Cop foi ainda mais ligeira, com o anúncio do fim menos de 60 dias depois de ser disponibilizada aos assinantes. Ambas as atrações entraram na plataforma na surdina, a maioria dos assinantes sequer soube de sua existência.
Também por baixa audiência, somada à negociação nos bastidores, chegaram ao fim as séries de heróis Punho de Ferro, Luke Cage e Demolidor, todas com um desempenho bem abaixo do esperado. O destino impiedoso do trio indica que suas "irmãs", Jessica Jones e O Justiceiro, estão à beira do cancelamento.
Um dos términos que mais gerou polêmica foi o de Everything Sucks!. No caso, valeram mais os números de audiência do que a aceitação dos fãs e da mídia, que chiaram (e muito) com a interrupção da comédia inocente, responsável por revelar duas atrizes que logo cravaram papéis em séries de ponta: Peyton Kennedy (Grey's Anatomy) e Sydney Sweeney (Sharp Objects e The Handmaid's Tale).
Duas outras atrações dão adeus no tempo certo. Orange Is the New Black, cartão de vista da Netflix há cinco anos, irá acabar após a sétima temporada. Já Unbreakable Kimmy Schmidt terá seus sete últimos episódios lançados no próximo dia 25.
divulgação/fox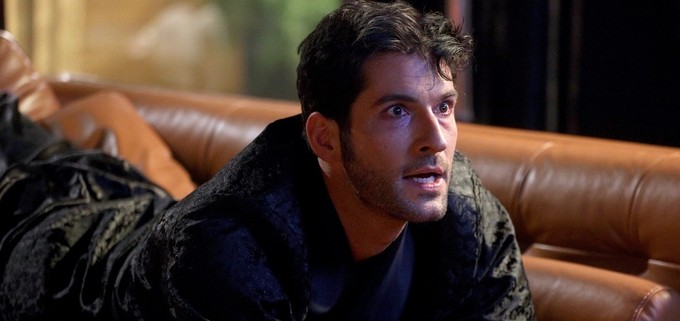 Tom Ellis na terceira temporada de Lucifer, série cancelada pela Fox e resgatada pela Netflix
Canceladas, só que não
Três séries em 2018 provaram o gostinho de serem trazidas de volta à vida pouco após receberem o anúncio do cancelamento. Os fãs de Brooklyn Nine-Nine (então na Fox), Lucifer (Fox) e Designated Survivor (ABC) esbravejaram e conseguiram chamar a atenção de outras redes e plataformas, que deram ouvidos ao clamor e vão continuar contando suas respectivas histórias.
A hilária Brooklyn Nine-Nine encontrou abrigo na rival NBC. Já a Netflix decidiu dar uma nova chance às duas últimas. Lucifer, particularmente, é muito popular no Brasil e terminou o ano entre as dez séries mais pesquisadas no Google.
Séries que estavam no bico do corvo ganharam sobrevida. São os casos de Agents of Shield (renovada para mais duas temporadas), Arrow, Blindspot e The Blacklist.
Veja a lista completa de todas as séries renovadas (187) e canceladas (90) em 2018:
Séries renovadas
3% (para a terceira temporada; na Netflix)
13 Reasons Why (para a terceira temporada; na Netflix)
9-1-1 (para a segunda temporada, no Fox Life)
A Rainha do Sul (para a quarta temporada; no TNT Séries)
Absentia (para a segunda temporada; no Crackle)
Agents of Shield (para a sexta e sétima temporadas; no Canal Sony)
Altered Carbon (para a segunda temporada; na Netflix)
American Horror Story (para a décima temporada; no FX)
American Housewife (para a terceira temporada)
Anne With an E (para a terceira temporada; na Netflix)
Animal Kingdom (para a quarta temporada; na AMC)
A.P. Bio (para a segunda temporada; na Amazon)
Arrow (para a sétima temporada; na Warner)
Atlanta (para a terceira temporada; no Fox Premium)
Atypical (para a terceira temporada; na Netflix)
Ballers (para a quinta temporada; na HBO)
Barry (para a segunda temporada; na HBO)
Baskets (para a quarta temporada)
Better Call Saul (para a quinta temporada; na Netflix)
Billions (para a quarta temporada; na Netflix)
Black Lightning (para segunda temporada; na Netflix)
Black Mirror (para a terceira temporada, na Netflix)
Blackish (para a quinta temporada; no Canal Sony)
Blindspot (para a quarta temporada; na Warner)
Blue Bloods (para a nona temporada; no Clarovídeo)
Bosch (para a sexta temporada; na Amazon)
Brooklyn Nine-Nine (para a sexta temporada; na NBC)
divulgação/NBC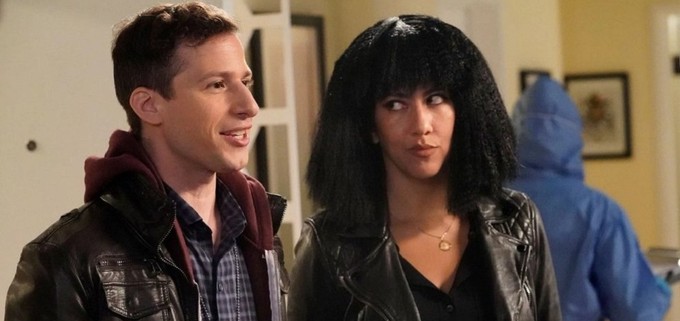 Andy Samberg com Stephanie Beatriz em imagem da sexta temporada de Brooklyn Nine-Nine
Bull (para a terceira temporada; no A&E)
Castle Rock (para a segunda temporada)
Chicago Fire (para a sétima temporada; no Universal)
Chicago Med (para a quarta temporada; no Universal)
Chicago P.D. (para a sexta temporada; no Universal)
Chilling Adventures of Sabrina (para mais três temporadas; na Netflix)
Claws (para a terceira temporada)
Cloak & Dagger (para a segunda temporada; no Canal Sony)
Cobra Kai (para a segunda temporada; no YouTube)
Condor (para a segunda temporada)
Corporate (para a segunda temporada)
Crazy Ex-Girlfriend (para a quarta e última temporada; na Netflix)
Crashing (para a terceira temporada; na HBO)
Criminal Minds (para a 14ª temporada; no AXN)
Dear White People (para a terceira temporada; na Netflix)
Designated Survivor (para a terceira temporada; na Netflix)
Divorce (para a terceira temporada; na HBO)
Doctor Who (para a 12ª temporada; no Crackle)
Dynasty (para a segunda temporada; na Netflix)
Easy (para a terceira e última temporada; na Netflix)
Ela Quer Tudo (para a segunda temporada; na Netflix)
Elementary (para a sétima temporada; no Universal)
Elite (para a segunda temporada; na Netflix)
Empire (para a quinta temporada; no Fox Premium)
Fargo (para a quarta temporada; na Netflix)
Fear The Walking Dead (para a quinta temporada; na AMC)
divulgação/amc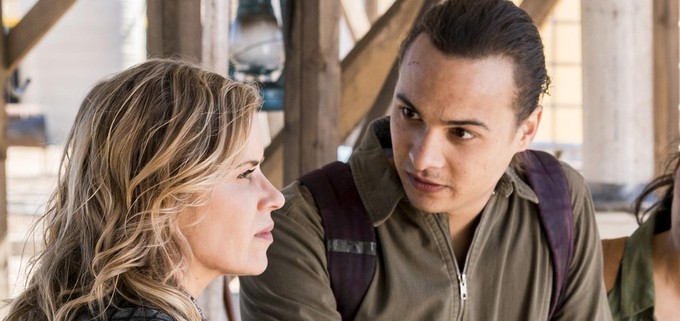 Fear The Walking Dead perdeu os protagonistas Kim Dickens e Frank Dillane, mas foi renovada
Five Points (para a segunda temporada; no Facebook)
Flash (para a quinta temporada; na Warner)
For the People (para a segunda temporada, no Canal Sony)
Fresh Off the Boat (para a quinta temporada; na Fox)
Fuller House (para a quarta temporada; na Netflix)
Future Man (para a segunda temporada; no Fox Premium)
Genius (para a terceira temporada; no Nat Geo)
Get Shorty (para a terceira temporada)
Glow (para a terceira temporada; na Netflix)
Goliath (para a terceira temporada; na Amazon)
Good Girls (para a segunda temporada; na Netflix)
Gotham (para a quinta e última temporada; na Warner)
Grace and Frankie (para a quinta temporada; na Netflix)
Greenleaf (para a quarta temporada; na Netflix)
Grey's Anatomy (para a 15ª temporada; no Canal Sony)
Grownish (para a segunda temporada)
Happy! (para a segunda temporada; na Netflix)
Harlots (para a terceira temporada; no Fox Premium)
Hawaii Five-0 (para a nona temporada; AXN)
High Maintenance (para a terceira temporada; na HBO)
How to Get Away with Murder (para a quinta temporada; no Canal Sony)
I'm Dying Up Here (para a segunda temporada)
Impulse (para a segunda temporada; no YouTube)
Insatiable (para a segunda temporada; na Netflix)
reprodução/netflix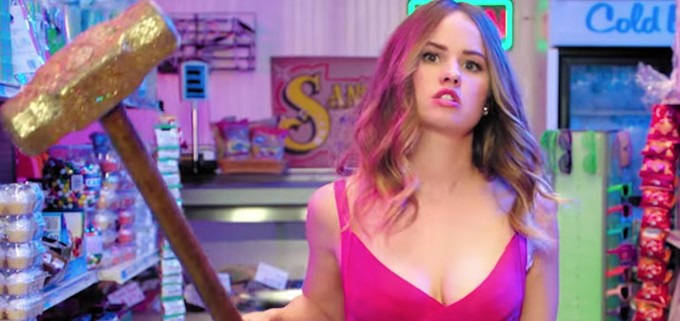 Debby Ryan em Instiable; série da Netflix sobreviveu aos ataques de gordofobia e foi renovada
Insecure (para a quarta temporada; na HBO)
iZombie (para a quinta e última temporada; na Netflix)
Jack Ryan (para a segunda temporada; na Amazon)
Jane The Virgin (para a quinta e última temporada; na Netflix)
Jessica Jones (para a terceira temporada; na Netflix)
Kidding (para a segunda temporada)
Killing Eve (para a segunda temporada; no Globoplay)
Krypton (para a segunda temporada)
Law & Order: SVU (para a 20ª temporada; no Universal)
Legends of Tomorrow (para a quarta temporada; na Warner)
Legion (para a terceira temporada; no Fox Premium)
Liar (para a segunda temporada)
Life in Pieces (para a quarta temporada; da Fox)
Lodge 49 (para a segunda temporada; na Amazon)
Lore (para a segunda temporada; na Amazon)
Loudermilk (para a terceira temporada; na Amazon)
Lucifer (para a quarta temporada; na Netflix)
MacGyver (para a terceira temporada; no Universal)
Madam Secretary (para a quinta temporada)
Man with a Plan (para a terceira temporada; na Warner)
Mayans M.C. (para a segunda temporada; no Fox Premium)
McMafia (para a segunda temporada; na Amazon)
reprodução/BBC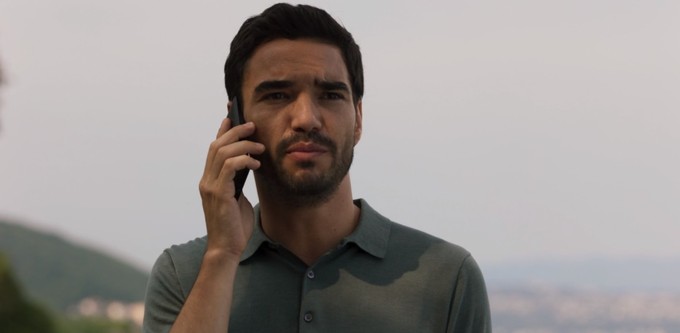 Caio Blat foi tão bem em McMafia que chegou a se inscrever para disputar o Emmy deste ano
Mom (para a sexta temporada; na Warner)
Mr. Mercedes (para a terceira temporada)
My Brilliant Friend (para segunda temporada; na HBO)
Narcos: México (para a segunda temporada; na Netflix)
No Activity (para a segunda temporada)
NCIS (para a 16ª temporada; no AXN)
NCIS: Los Angeles (para a décima temporada; no A&E)
NCIS: New Orleans (para a quinta temporada; no A&E)
One Day at a Time (para a terceira temporada; na Netflix)
On My Block (para a segunda temporada; na Netflix)
Outlander (para a quinta e sexta temporada; no Fox Premium)
Ozark (para a terceira temporada; na Netflix)
Perdidos no Espaço (para a segunda temporada; na Netflix)
Preacher (para a quarta temporada; no Crackle)
Poldark (para a quinta temporada)
Pose (para a segunda temporada; no Fox Premium)
Power (para a sexta temporada; no Fox Premium)
Queen Sugar (para a quarta temporada)
Ransom (para a terceira temporada)
Raven's Home (para a terceira temporada; no Disney Channel)
Ray Donovan (para a sétima temporada; na HBO)
Runaways (para a segunda temporada; no Canal Sony)
Sacred Lies (para a segunda temporada; no Facebook)
Santa Clarita Diet (para a terceira temporada; na Netflix)
Schitt's Creek (para a quinta temporada)
Seal Team (para segunda temporada)
Search Party (para a terceira temporada; no TBS)
Silicon Valley (para a sexta temporada; na HBO)
Siren (para a segunda temporada; no Canal Sony)
Sneaky Pete (para a terceira temporada; na Amazon)
Snowfall (para a terceira temporada; no Fox Premium)
Sorry for Your Loss (para a segunda temporada; no Facebook)
Speechless (para a terceira temporada)
Splitting Up Together (para a segunda temporada)
Stan Against Evil (para a terceira temporada; no AMC)
Star (para a terceira temporada; no Fox Premium)
Station 19 (para a segunda temporada; no Canal Sony)
Step Up: High Water (para a segunda temporada; no YouTube)
Stranger Angel (para a segunda temporada)
Strike Back (para a sexta temporada)
Suburra (para a segunda temporada; na Netflix)
Succession (para a segunda temporada; na HBO)
divulgação/hbo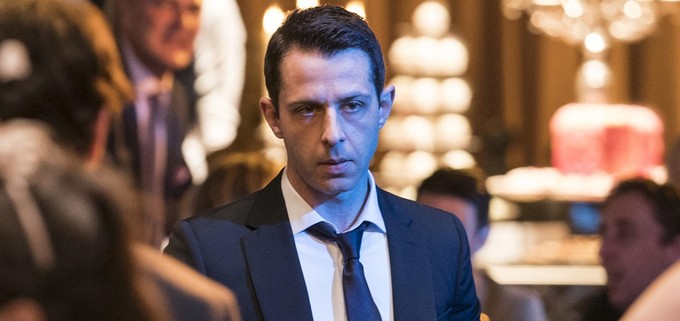 Jeremy Strong na primeira temporada de Succession, drama da HBO bem aceito pela crítica
Suits (para a oitava temporada; na Netflix)
Supergirl (para a quarta temporada; na Warner)
Supernatural (para a 14ª temporada; na Warner)
Superstore (para a quarte temporada, na Warner)
Swat (para a segunda temporada; na Fox)
Sweetbitter (para a segunda temporada)
Tell Me a Story (para a segunda temporada)
The 100 (para a sexta temporada; na Warner)
The Affair (para a quinta e última temporada; na Netflix)
The Blacklist (para a sexta temporada; no AXN)
The Chi (para a segunda temporada)
The Detour (para a quarta temporada; no TBS)
The Deuce (para a terceira e última temporada; na HBO)
The End of the F***ing World (para a segunda temporada; na Netflix)
The Expanse (para a quarta temporada; na Amazon)
The Gifted (para a segunda temporada; na Fox)
The Good Doctor (para a segunda temporada; no Globoplay)
The Good Fight (para a terceira temporada; na Amazon)
The Good Place (para a quarta temporada; na Netflix)
The Handmaid's Tale (para a terceira temporada; no Paramount Channel)
The Last O.G. (para a segunda temporada; no TBS)
The Magicians (para a quarta temporada; no Syfy)
The Man in the High Castle (para a quarta temporada; na Amazon)
The Marvelous Mrs. Maisel (para a terceira temporada; na Amazon)
The Oath (para a segunda temporada; no Crackle)
The Purge (para a segunda temporada; na Amazon)
The Ranch (para a quarta temporada; na Netflix)
The Rain (para a segunda temporada; na Netflix)
The Resident (para a segunda temporada)
The Sinner (para a segunda temporada; na Netflix)
The Split (para a segunda temporada)
The Terror (para a segunda temporada; na AMC)
The Tick (para a segunda temporada, na Amazon)
The Walking Dead (para nona temporada; na Fox)
This Close (para a segunda temporada)
Titans (para a segunda temporada; na Netflix)
Travelers (para a terceira temporada; na Netflix)
Van Helsing (para a quarta temporada; na Netflix)
Vida (para a segunda temporada)
Westworld (para a terceira temporada; na HBO)
Will & Grace (para a 11ª temporada; na Fox)
Wynonna Earp (para a quarta temporada; na Netflix)
Yellowstone (para a segunda temporada)
Young Sheldon (para a segunda temporada; na Warner)
You (para a segunda temporada; na Netflix)
Younger (para a sexta temporada; no E!)
divulgação/NBC
Josie Totah e Mindy Kaling na única temporada da comédia Champions, disponível na Netflix
Séries canceladas
9JKL
Alex, Inc
All About the Washingtons (Netflix)
Alone Together
American Woman
American Vandal (Netflix)
Animals (HBO)
Ash vs Evil Dead (Fox Premium)
Beyond
Broad City (Comedy Central)
Champions (produção original da NBC, exibida no Brasil pela Netflix)
Chance (Fox Premium)
Code Black (Canal Sony)
Colony
Crazy Ex-Girlfirend (produção original da CW, exibida no Brasil pela Netflix)
Damnation (produção original do canal USA Network, exibida no Brasil pela Netflix)
Deception
Demolidor (Netflix)
Desventuras em Série (Netflix)
Detroiters
Dice
Dietland (Amazon)
Disjointed (Netflix)
Elementary (Universal TV)
Everything Sucks! (Netflix)
Famous in Love
Ghosted
Great News (proução original da NBC, exibida no Brasil pela Netflix)
Good Behavior (TNT)
Hap and Leonard (Amazon)
Here and Now (HBO)
reprodução/HBO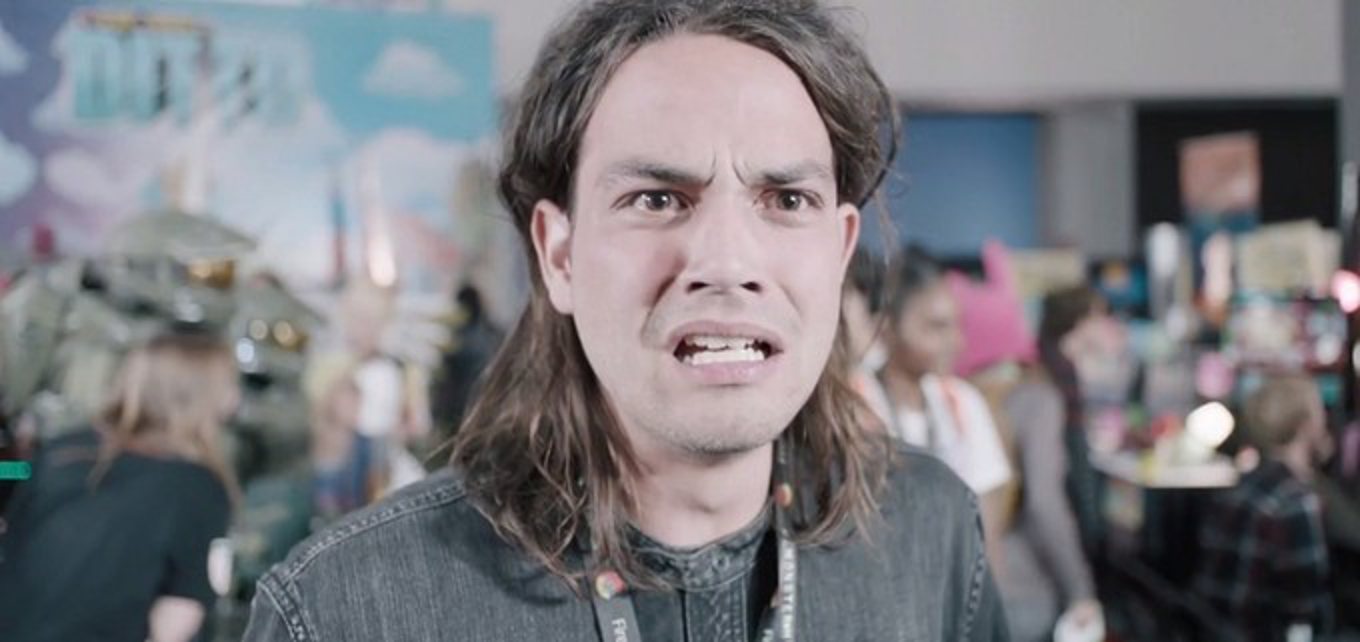 O ator Daniel Zovatto em Here and Now, série da HBO que flopou mesmo com um bom elenco
Homeland (Fox Premium)
I Love Dick (Amazon)
Inumanos (Canal Sony)
Imposters
Jean-Claude Van Johnson (Amazon)
Kevin (Probably) Saves the World (produção original da ABC, exibida no Brasil pela Netflix)
Kevin Can Wait (Warner)
LA to Vegas
Lady Dynamite (Netflix)
Life Sentence
Living Biblically
Love Is
Luke Cage (Netflix)
Marlon (produção original da NBC, exibida no Brasil pela Netflix)
Me, Myself & I
Midnight, Texas (TNT Séries)
Mr. Robot (Space)
Nobodies
People of Earth
Punho de Ferro (Netflix)
Reverie
One Dollar
One Mississippi (Amazon)
Once Upon a Time (Canal Sony)
Orange Is the New Black (Netflix)
Outcast
Quantico (Canal Sony)
Roseanne
Salvation
Scorpion (AXN)
Seven Seconds (Netflix)
Shades of Blue (Universal)
Shadowhunter (produção original do Freeform, exibida no Brasil pela Netflix)
Shooter (produção original do USA Network, exibida no Brasil pela Netflix)
Shut Eye
Six (History)
Superior Donuts
Take Two
Taken (Amazon)
Teachers
Ten Days in the Valley
The Big Bang Theory (Warner)
divulgação/CBS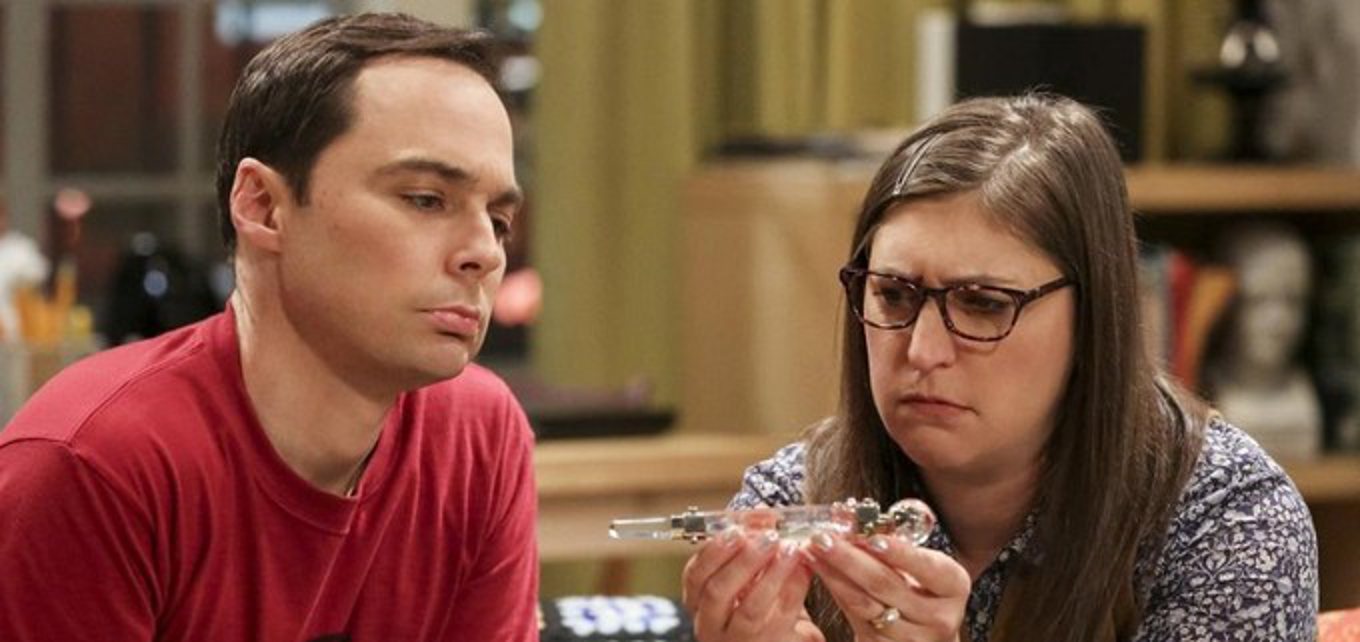 Jim Parsons e Mayim Bialik em The Big Bang Theory, que chega ao fim na 12ª temporada 
The Brave
The Crossing
The Exorcist (Fox)
The Fosters (Canal Sony)
The Good Cop (Netflix)
The Last Ship (TNT Séries)
The Librarians (Universal)
The Mayor
The Path
The Quad
The Royals (E!)
Transparent (Amazon)
Unbreakable Kimmy Schmidt (Netflix)
Valor
Wisdom of the Crowd
Young & Hungry (Canal Sony)
Z Nation