Projeto de US$ 100 milhões e com as grifes de Martin Scorsese, Mick Jagger e Terence Winter, Vinyl foi o grande fiasco da TV em 2016 _e também dos últimos tempos. Logo após a primeira temporada, foi cancelada pela HBO. Mesmo destino teve a igualmente caríssima Marco Polo, da Netflix, que só durou 24 episódios.
Dois mil e dezesseis também foi um ano difícil para os fãs de CSI e de The Good Wife, encerradas após trajetórias de sucesso. No total, 57 séries foram canceladas no ano que se finda.
Drama policial que revolucionou o gênero, CSI saiu do ar após 16 anos. Terceiro spin-off da produção originalmente ambientada em Las Vegas, CSI: Cyber foi cancelada por causa da audiência insatisfatória.
Além de CSI, o admirador de dramas policiais deu adeus a Castle e ficou sabendo do término de Bones, renovada para a 12ª e última temporada, que vai ao ar em 2017.
Em meio a uma reformulação da programação, o canal norte-americano Showtime encerrou três séries em 2016: Masters of Sex, House of Lies e Penny Dreadful (no Brasil, todas eram atração da HBO).
divulgação/netflix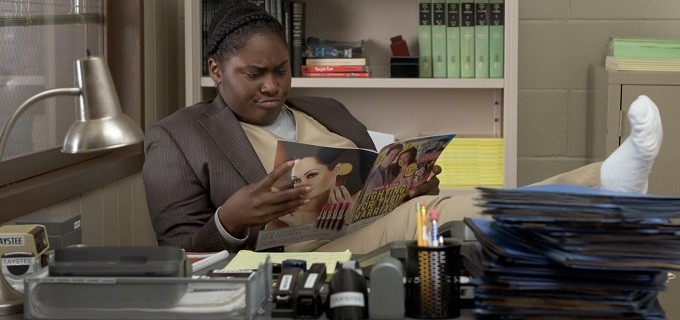 Danielle Brooks em Orange Is the New Black; Netflix aposta forte na série sobre presidiárias
Mega renovação
Na outra ponta do ciclo de produção de TV, foram renovadas 96 séries em 2016. O lance mais ousado foi da Netflix, que confirmou mais três temporadas de Orange Is the New Black. Nada garante que a série sobre o cotidiano de um presídio feminino tenha fôlego até o sétimo ano, em 2019.
Outra série renovada para múltiplas temporadas foi The Americans, a queridinha da mídia norte-americana. A atração ganhou a quarta e a quinta temporadas, que serão as últimas. Narcos (terceira e quarta temporadas), The Last Ship (quarta e quinta) e Power (quarta e quinta) também ganharam sobrevida.
Confira todas as séries renovadas e cancelas em 2016:
Séries renovadas
12 Monkeys (para a terceira temporada)
American Crime (para a terceira temporada; do AXN)
American Crime Story (para a terceira temporada; do FX)
American Horror Story (para a sétima temporada; do FX)
Angie Tribeca (para a terceira temporada; do TBS)
Animal Kingdom (para a segunda temporada; da AMC)
Ash vs. Evil Dead (para a terceira temporada; do Fox Action)
Atlanta (para a segunda temporada; do Fox 1)
Baby Daddy (para a sexta temporada)
Ballers (para a terceira temporada; da HBO)
Baskets (para a segunda temporada; do Fox 1)
Better Call Saul (para a terceira temporada; da Netflix)
Better Things (para a segunda temporada)
Billions (para a segunda temporada; da Netflix)
Bloodline (para a terceira e última temporada; da Netflix)
Bones (para a 12ª e última temporada; do Fox Life)
Bosch (para a terceira e quarta temporada)
Casual (para a terceira temporada; do Vimeo On Demand)
Catastrophe (para terceira e quarta temporada; da Amazon)
divulgação/netflix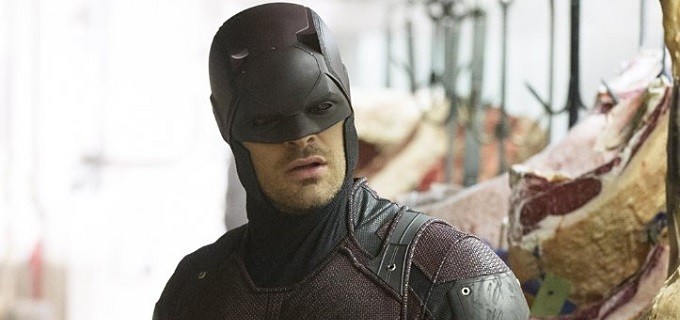 Protagonizada por Charlie Cox, Demolidor já caminha para a terceira temporada na Netflix
Colony (para a segunda temporada; da TNT)
Dark Matter (para a terceira temporada; do Syfy)
Demolidor (para a terceira temporada; da Netflix)
Difficult People (para a terceira temporada)
Divorce (para a segunda temporada; da HBO)
Episodes (para a quinta e última temporada)
Faking It (para a segunda temporada; da MTV)
Fear the Walking Dead (para a terceira temporada; da AMC)
Flaked (para a segunda temporada; da Netflix)
Game of Thrones (para a sétima, oitava e última temporada; da HBO)
Girlfriends' Guide to Divorce (para a terceira, quarta, quinta e última temporada)
Greenleaf (para a segunda temporada)
Grimm (para a sexta temporada; do Universal)
Halt and Catch Fire (para a quarta e última temporada)
Haters Back Off (para a segunda temporada; da Netflix)
High Maintenance (para a segunda temporada; da HBO)
House of Cards (para a quinta temporada; da Netflix)
Insecure (para a segunda temporada; da HBO)
Into the Badlands (para a segunda temporada; da Amazon)
It's Always Sunny in Philadelphia (para a 13ª e 14ª temporada)
Jessica Jones (para segunda temporada; da Netflix)
Killjoys (para a terceira temporada; do Syfy) 
divulgação/usa network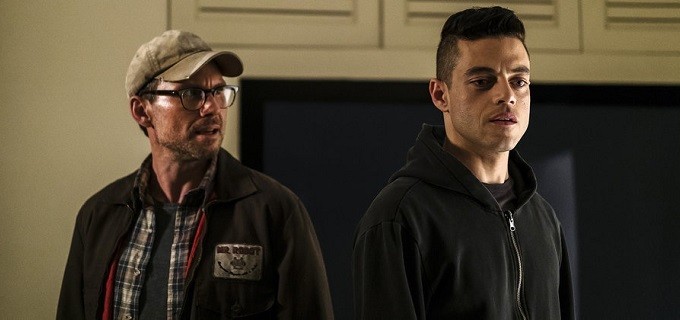 Em Mr. Robot, Christian Slater (à esq.) é a 'sombra' que aflige o hacker vivido por Rami Malek
Lady Dynamite (para a segunda temporada; da Netflix)
Longmire (para a sexta e última temporada; da Netflix)
Luke Cage (para a segunda temporada; da Netflix)
Man Seeking Woman (para a terceira temporada)
Master of None (para a segunda temporada; da Netflix)
Mr. Robot (para a terceira temporada; do Space)
Narcos (para a terceira e quarta temporada; da Netflix)
NCIS (para a 15ª temporada; do AXN)
Orange Is the New Black (para a quinta, sexta e sétima temporada; da Netflix)
Orphan Black (para a quinta e última temporada; do Netflix)
Outcast (para a segunda temporada; da Fox)
Outlander (para a terceira e quarta temporada; da Fox Action)
Playing House (para a terceira temporada; do Fox 1)
Power (para a quarta e quinta temporada; do Fox Action)
Preacher (para a segunda temporada; do Crackle)
Queen of the South (para a segunda temporada; do Space)
Queen Sugar (para a segunda temporada)
Ray Donovan (para a quinta temporada; da HBO)
Scream (para a terceira temporada; da Netflix)
Shades of Blue (para a segunda temporada; da Universal)
Shadowhunters (para a segunda temporada; da Netflix)
divulgação/netflix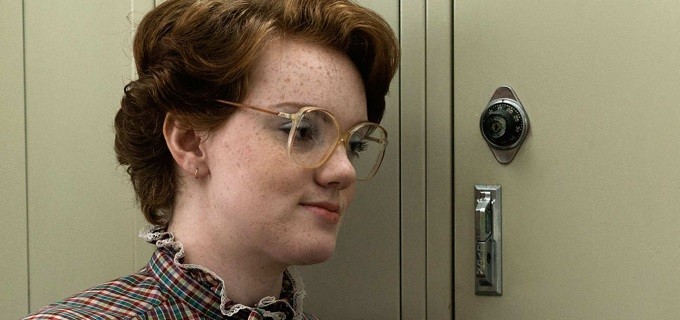 A atriz Shannon Purser conquistou o público ao viver a simpática Barb em Stranger Things
Shameless (para a oitava temporada; do TNT Séries)
Shooter (para a segunda temporada; da Netflix)
Silicon Valley (para a quarta temporada; da HBO)
Sleepy Hollow (para a quarta temporada; da Fox e da Netflix)
Stranger Things (para a segunda temporada; da Netflix)
Suits (para a sétima temporada; do TNT Séries)
Survivor's Remorse (para a quarta temporada; do Fox 1)
Stitchers (para a terceira temporada)
Teachers (para a segunda temporada)
The Americans (para a quinta e sexta/última temporada; da Fox Action)
The Carmichael Show (para a terceira temporada)
The Catch (para a segunda temporada; do Sony)
The Girlfriend Experience (para a segunda temporada; do Fox 1)
The Last Ship (para a quarta e quinta temporada; do TNT Séries)
The Magicians (para a segunda temporada; do SyFy)
The Night Shift (para a quarta temporada; do A&E)
The Path (para a segunda temporada)
The Ranch (para a segunda temporada; da Netflix)
The Shannara Chronicles (para a segunda temporada; do SyFy)
The Strain (para a quarta e última temporada; do FX)
The Walking Dead (para a oitava temporada; da Fox)
Transparent (para a quarta temporada; da Amazon) 
divulgação/lifetime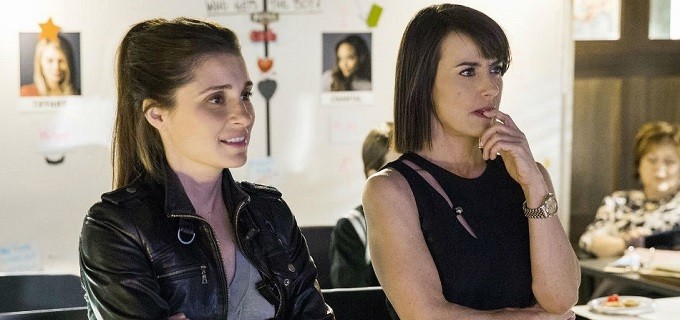 Shiri Appleby (à esq.) e Constance Zimmer em UnReal; canal Lifetime não desistiu da série
UnReal (para a terceira temporada; do Lifetime)
Unbreakable Kimmy Schmidt (para a terceira temporada; da Netflix)
Van Helsing (para a segunda temporada; da Netflix)
Veep (para a sexta temporada; da HBO)
Vikings (para a quinta temporada; Fox Action)
Westworld (para a segunda temporada; da HBO)
Wet Hot American Summer - Ten Years Later (para a segunda temporada; da Netflix)
Wrecked (para a segunda temporada)
You're the Worst (para quarta temporada; do Fox 1)
Young and Hungry (para a quinta temporada; do Crackle)
Younger (para a quarta temporada)
Zoo (para a terceira temporada; do Space)
Séries canceladas
Agent Carter (Netflix)
Angel From Hell
Aquarius
Bates Motel (Universal)
Black Sails 
divulgação/ABC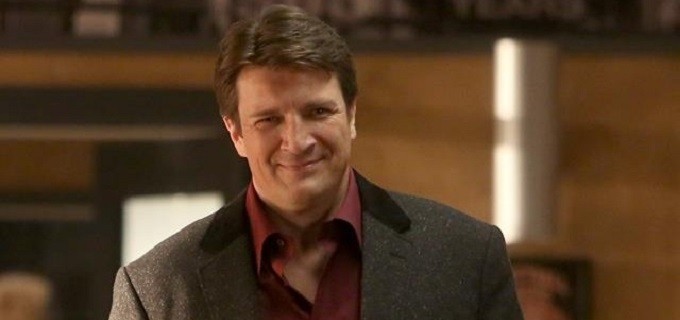 Nathan Fillion ficou sem colega protagonista e Castle foi cancelada após oito temporadas
Blunt Talk (Fox 1)
BrainDead
Castle (AXN)
CSI: Cyber (AXN)
Conviction
Crowded
Damien (A&E)
Devious Maids (Lifetime)
Feed the Beast
Finding Carter
Galavant
Game of Silence
Grandfathered (Sony)
Grimm (Universal)
Hand of God (Amazon)
Heartbeat
Heroes: Reborn (TNT)
House of Lies (HBO)
Hunters
Limitless (Space)
Mad Dogs (Mais Globosat)
divulgação/showtime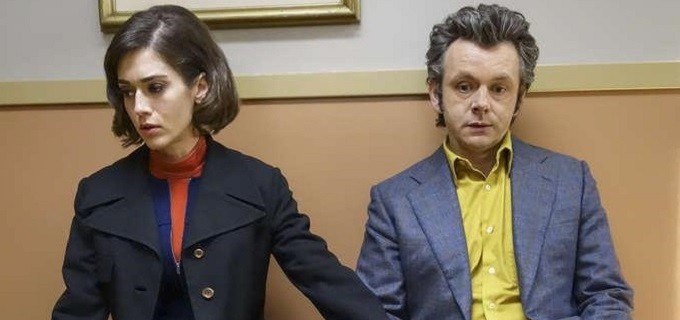 Lizzy Caplan e Michael Sheen em Masters of Sex, uma das 3 séries canceladas pelo Showtime
Manhattan (Fox Action)
Marco Polo (Netflix)
Masters of Sex (HBO)
Minority Report (Fox)
Mistresses (Sony)
Moonbeam City
Murder in the First (TNT Séries)
Of Kings and Prophets
Penny Dreadful (HBO)
Person of Interest (Warner)
Powers
Pretty Little Liars (Netflix)
Reign (Netflix)
Roadies
Royal Pains
Rush Hour (Warner)
Salem (Fox 1)
Sex&Drugs&Rock&Roll (FX)
Telenovela
Teen Wolf (Sony)
The Good Wife (Universal)
The Grinder
The Family (Sony)
The Muppets (Sony)
The Mysteries of Laura (Warner)
The Vampire Diaries (MTV)
Togetherness (HBO)
Tyrant (FX)
Uncle Buck
Undateable (Warner)
Vinyl (HBO)
Workaholics (Comedy Central)
---
► Curta o Notícias da TV no Facebook e fique por dentro de tudo na televisão
► Siga o Notícias da TV no Twitter: @danielkastro